If you're a current high school player, reffing is a great way to learn more about the game, give back to your lacrosse community, improve your fitness, and make money!
You will be umpiring 3rd/4th, 5th/6th and 7th/8th girls' lacrosse games around the Chicagoland area. IGLA leagues run in the Spring and Fall, so there are opportunities to umpire in April, May, June, September and October. You will be paid $20/game.
Games locations: Chicago, Northbrook, Lake Forest, Winnetka, Evanston, Wilmette, Barrington, Lake Zurich, Mokena, Evergreen Park, Hinsdale, Western Springs and Glen Ellyn.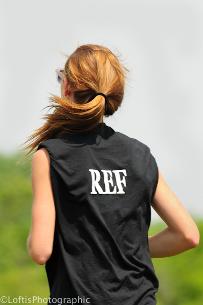 Contact:
IWLUB Junior Officials Program Coordinator:
Contact: Lynn Merrill lynn@iglax.org.
What do I need to do to become a junior official?
Requirements
:
High school sophomore or older

Attend classroom and on-field training

Become a US Lacrosse member

Complete the US Lacrosse Youth Umpire test
Pay the $10 fee, which includes lunch, REF shirt, rulebook and whistle
Email Lynn Merrill at lynn@iglax.org with questions or to register
Note to youth lacrosse programs in Illinois:
IWLUB currently recognizes the Illinois Girls' Lacrosse Association as the only entity in Illinois certified to provide US Lacrosse certification to Junior officials. If you are an administrator for a youth league in Illinois and are interested in having your officials US Lacrosse Certified, please contact illinoisumpiringboard@gmail.com for more information about setting up a USL certified clinic. We're happy to help!