Read what current IWLUB refs have said why they officiate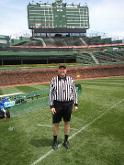 I would strongly encourage other officials to get involved in girls' lacrosse, and the IWLUB. I also officiate football, basketball and baseball, but I've found girls' lacrosse to be my most enjoyable sport. It's a great game and GREAT exercise – it's like we're getting paid to get a work out. The atmosphere is much more civil than some of the other sports, with good sportsmanship the norm.
I hope you don't shy away from lacrosse because you don't know anything about the game – I didn't know anything when I started. The IWLUB and US Lacrosse have an excellent, thorough training program, and a mentoring program to make sure new officials are not left to fend for themselves. Compared to other sports, I felt much better prepared by the time I took the field for my first game. It does take some work to learn the game, but there are some advantages to starting with a blank slate, and not having preconceived ideas of what the rules are.
Finally, I think you'll find that the assignment approach is handled very well. The assigners will work with your work schedule and travel limitations. As opposed to basketball where I rarely work with the same people from game to game, you'll definitely get to know the people you work games with.
- Bob K

As a former DII player at Bentley University out in Massachusetts, I have found it extremely rewarding and fun to stay involved in the game through reffing. I began reffing youth games as a sophomore in high school and have continued now two years out of college. It's an easy transition to make as a player and you really can't beat getting paid to run around outside for an hour or so!
- Cori G
I'm a new lacrosse official, and it's been great. I've been a basketball referee for several years now, an I've been wanting to add a second sport. After talking to other refs, I found that lacrosse would be a great compliment to my basketball reffing. The transition to lacrosse is easy ... the mechanics and positioning are very similar, the season fits perfectly with spring games starting when high school basketball ends, and it's fun to be involved in a growing fast-paced sport.
- Steve E.

I really enjoy refereeing girls' lacrosse. It has allowed me to hang out with my daughter on travel trips to the west coast and east coast while getting quality time with my daughter.
-Steve K.
As a former Division I lacrosse player, becoming an official has helped me stay in shape and stay in involved in the game in a capacity that is desperately needed in order for the sport to grow in the midwest. Unlike coaching, refereeing is flexible and can adapt to your schedule as needed. You don't have officiate every day or every week but rather when your schedule permits.
-Therese L.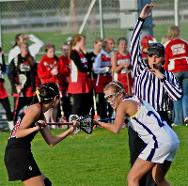 Sometimes I can hardly believed I get paid to ref. I drive to a field, get to spend a couple of hours outdoors, get a great workout while watching some pretty spectacular games from the best seat in the house. It's always kind of incredible to me that I get a check for doing that! Plus, as an experienced official with IWLUB, I get the chance to work with a lot of newer officials. I love teaching the game and working with my mentees as they improve their skill. It's almost as much fun as watching the game itself.
-Helder W.
I am a former men's lacrosse player and coach. I have been refereeing men's lacrosse for 5 years and was encouraged by many friends on the Lakeshore Adult team to try officiating women's lacrosse games. The training was excellent and prepared me well for my first season and the in game training and help I received from the more senior officials I worked games with was very valuable. Refereeing is flexible enough to accommodate my sometimes hectic work schedule and allows me to have evenings off when I have tickets to sporting events around town.There can be a lot of running involved, depending on how hard you push yourself, and I really enjoy the workout I get from working games a few nights every week.
-Ben B.
I learned the game of women's lacrosse by watching it, first from the sidelines then from inside the goal circle. As a hockey player, my first instinct was to see what I thought was a good play (check the opponent's stick before the ball arrived, or use body position to prevent the opponent from gaining possession of the ball) and think, "good play in hockey, but a foul in this game ...." From there the rest was easy, training was easy and informative. When I was uncertain, there was always a resource (a senior official, or a mentor)to help me further my understanding of the game. Officiating allows you to stay involved in a great sport, promotes an active lifestyle, expands your network of friends, offers the flexibility to work on your time, and the pay isn't to bad either .... To show my age (and how long I've been reffing), I'll finish by quoting Mikey from the old Life cereal commercials ... "Try it, You'll Like it!"
-Jim B.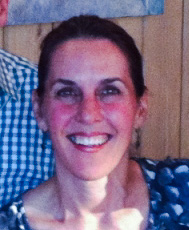 I'm the parent of a middle schooler who has played since 5th grade. We knew nothing of girls' lacrosse before she got into the game.
It is so fun and fast. It sort of looks like dancing to me, the girls have such speed and finesse.
The coaches were always recruiting for people to become refs because girls lacrosse had just exploded in IL. Everyone seems to want to play and there are not enough refs to go around, so I signed up.
The community of refs is so nice. They are all very helpful and the higher level refs are good at giving you tips and tricks to make the calls easier and more quickly. You are given a ref mentor who you can call/text/email with questions and they can give you advice based on their experiences.
There were always lots of games during the season, but through the assigning mobile application it was super easy to find out if there were any scheduling changes. And the app gives the flexibility to you, by time and location. If you really feel you could only do games on Saturdays, or only at a location near your work, the app can set those parameters. And it all helps. If you can only ref games a mile or two from your work, it avoids having another ref make a huge two hour trek to ref a game that is 10 minutes from where you are.
And lastly, for me, the exercise! I like to think not only am I running about 5 miles of windsprints (a JV and varsity game), I get paid to exercise and it pays for my other exercise (at a studio). It's a win win win!
Jump in! It's fun and the energy of the girls in the games is infectious. They really want to play and you are helping them to do just that.
-Claudia L.